Hey cHEwY gum gums
At the Sydney Writers Festival, I went to see a panel about Growing Up African in Australia and I couldn't help but see myself on stage.
Let me explain haha. Back in 2008, I was published in Black Inc's Growing Up Asian in Australia, their first in the series. I was also invited to be on a panel at the Sydney Writers Festival about the book. I was shocked and surprised, yet it was a dream come true, to be at such a huge festival. I felt like a pretender yet proud to be there.
There are some parallels between these two panels, eleven years apart. Both sessions were packed. There were people standing at the back of the room, unable to get a seat. If they had a room that was double the side, it would have packed it out for sure. There was a hunger for something like this, a chance to hear fresh, exciting voices on the Australia Lit scene.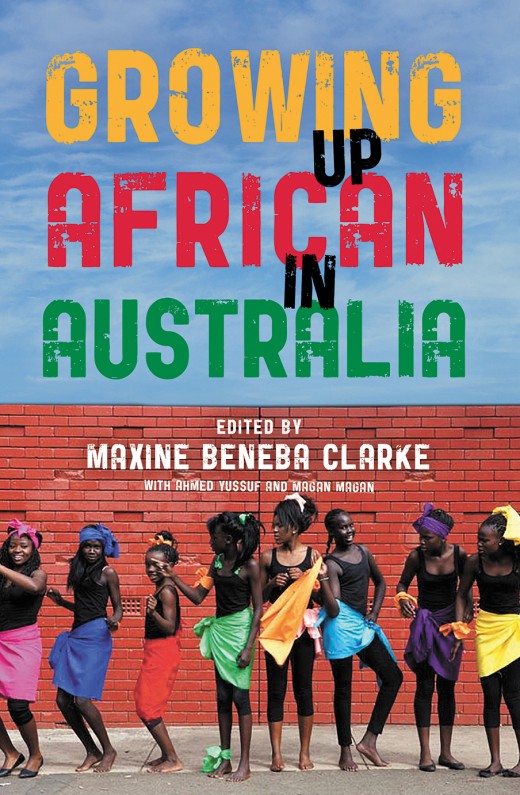 The African-Australia writers Santilla Chingaipe, Effie Nkrumah and Sefakor Aku Ziki all read their heartwarming pieces and drew from parts of their childhood. Santilla's piece Benched was about her very brief Aussie Rules career, being the only African girl joining the school's team. I really enjoyed Effie's story, In Transit, giving us glimpses of her teenage years, living in various suburbs. She said that we are all ordinary but at the same time extraordinary and every voice matters. Sefakor's hair was the centerpiece of her story, Antbush. All of these stories had moments of humour and heartache, but they were all snapshots of what is still a recent migration wave of Africans moving to Australia.
I find that a lot of migration stories from a child's perspective revolves around being different and how to deal with it. Do you embrace your family's heritage or do you find it embarrassing? My own story in Growing Up Asian in Australia was about my disdain for Thai food and anything hot and spicy. I cringed at being the kid whose parents were great Thai cooks. So I felt for Sefakor as she read her story, where she decided to wear her hair out to school and someone remarked that it looked like an antbush on her head. She says that hair was a frontier for her, and she was determined to be proud of it. I'm sure they all thought that their stories didn't count, because it was about their ordinary lives, and who wants to read that? But just like Alice Pung said, editor of Growing Up Asian in Australia (and who I still have a huge crush on haha), the impact of these stories transcend across generations. It's a launchpad for more of these voices to be heard.
Speaking of which, the Growing Up African's editor, Maxine Beneba Clarke asked the panelists if they were going to continue writing. For Sefakor, this piece was a wake-up call, for her not to be idle and just write. She received a whoop from her cheer squad, friends and family who were in the room. She said seeing her work published made her writing legit. That's exactly how I felt as well. I was determined to continue writing more stories about this disgruntled, cynical Thai kid and his embarrassing family. I had my family sitting in the front row too, and I was proud that they got to see their writer-son being recognised by the wider community. This boost kept me going and a year later, I landed my publishing contract for Thai-riffic!
So I'm looking forward to the next Growing Up series, as well as these cool African-Australian writers such as Sefakor as they continue to inspire future writers across the country. We need more diverse books, voices and stories, not just for the legacy that it'd leave behind, but also for all of us to realise that in the end, we're not so different after all.
O.W