Hey cHEwY gum gums!
So hopefully you've read my brand new book, Brain Freeze (shameless plugplugplug) which is full of short stories. Snack-sized stories are the best, and perfect for reluctant readers, as well as those who like to read in short bursts. One thing I've been hearing is that there's not many short story collections out there, especially ones that are written by one author. So I've found some Australian collections that primary school kids will gobble up in snack-sized bites. Note, this list doesn't include books that have short episodes featuring the same characters (sorry Tom Weekly and Nanny Piggins, both great series though).
Paul Jennings-Unreal, The Ultimate Collection
Let's start with the king of short stories, Paul Jennings. *Puts on old man Phommavanh voice* Back in my day, these came out as the Un series, Unbelievable, Uncanny, Unmentionable, Quirky Tales (just to throw people off haha) and many more. Not only did Jennings deliver some strange and weird stories that leave you thinking long after the page, he did it all in just a few pages. These days, they are now in bumper editions, spilt up into Funniest Stories, Spookiest Stories, Weirdest Stories and Quirkiest Tales (just kidding hehe). More recently, to celebrate 30 years (!), there's a cool ultimate collection too.
Exploding Endings Series-Tim Harris
If you want more bang for your buck, then Tim Harris has got you sorted. Tim's 4 Exploding Endings books are chock full of short stories that put the BOOM in um BOOMTASTIC (Any Shaggy fans out there?).
Morris Gleitzman-Funny Stories
Now I am cheating a bit here because Morris Gleitzman has written these short story collections such as Snot Chocolate and Give Peas A Chance, which include his own characters from past books. But given that Morris G (as I call him, not to his face though haha) has written books for over 30 years, he is allowed to draw from his MGU (Morris G Universe). Even if you haven't read his prior books, these short stories are delightful and pack a punch because some of them make you think.
300 minutes of danger- Jack Heath
Back to the extreme thrills and nobody does it better than Jack Heath. His 300/400/500 minutes of danger books are so clever because the countdown is on as soon as you read the story. You have impending doom-like scenarios that throw you straight into the action tornado. I would recommend these rollercoaster reads to anybody who doesn't like reading, I bet they will be hooked for sure.
10 Futures-Michael Pryor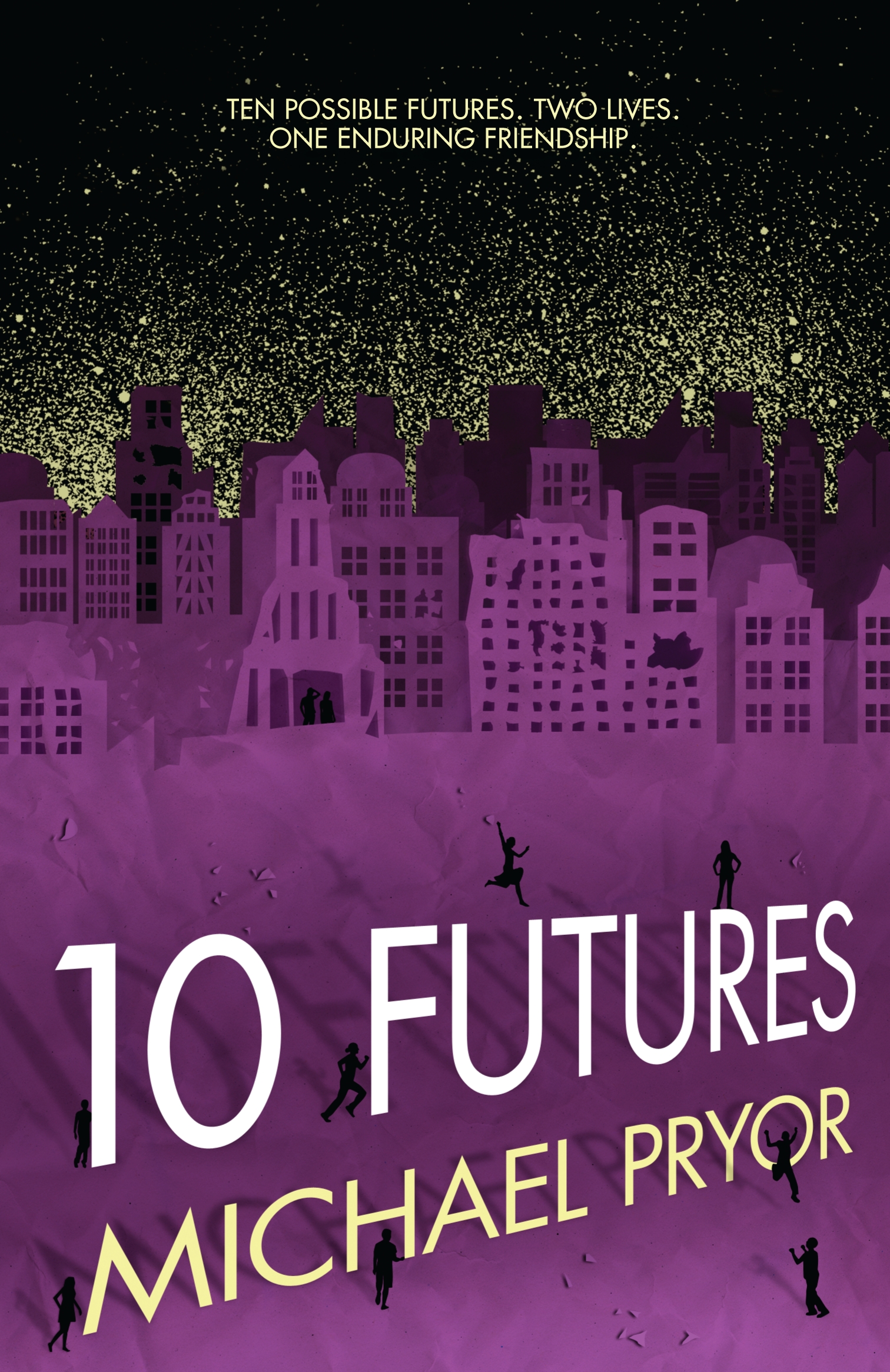 Sci-fi Fantasy Legend, Michael Pryor wrote this over a decade ago, 10 short stories to represent 10 different kind of futures. I love this collection because the speculative genre makes for some thought-provoking short stories. Think Black Mirror but in book form. I am also cheating here because it does feature the same characters, besties Sam and Tara. But I will argue that there are 10 different versions of Sam and Tara, so technically they are different characters. Trust me, I've seen Back to The Future at least ten times.
Oh, and there's a story about a timeline where there was a pandemic in 2020…yep. If Michael ever wrote a sequel, I'd pay extra attention.
Tales from Outer Suburbia-Shaun Tan
Now for something completely different and let's face it, Shaun Tan is the best kind of different. 15 illustrated stories about all the weird little things in everyday life. Kids of all ages can find their own meaning in these stories, and may spark their curiosity. Yes, short stories can still make the same impact if they're illustrated, and a picture is a thousand words…which means that if have a word count the size of a Harry Potter novel…hmmm scratch that last thought haha.
Are there any other cool short story collections out there? Let me know
O.W